Welcome to the Sydney Buses Wiki!
Sydney Buses is part of the State Transit Authority of New South Wales and operates over 300 bus routes across Sydney. This wiki aims to provide information about Sydney Buses, including information on bus models in the fleet, bus manufacturers and depots and bus routes.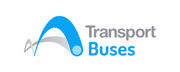 Contents
Buses- Bus models in the Sydney Buses fleet.
Routes-Bus routes operated by Sydney Buses.
News
Contact Sydney Buses
Note:Sydney Buses Wiki is not affiliated in any way with Sydney Buses or the State Transit Authority of New South Wales.
Phone: 131500, TTY service 1800 637 500, SMS Real Time Bus information 0488 TXT BUS (0488 898 287)
Customer Enquiries address:
Customer Relations
PO Box 2557
Strawberry Hills NSW 2012
219-241 Cleveland Street
Strawberry Hills 2010
More Info
Website: http://www.sydneybuses.info/
Transport Info: http://transportnsw.info/
Sydney Buses Fleet Lists: http://fleetlists.busaustralia.com/index-sta.php
Lost Property: http://www.sydneybuses.info/lost-property.htm
Polls
Note:Polls may not work on some versions of Google Chrome or Mozilla Firefox. We apologise for any inconvenience caused.
Which bus paint livery do you prefer?
Latest activity