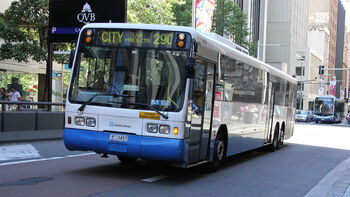 Route 290 is a route which runs from Epping Station to Sydney City (Queen Victoria Building), via Macquarie University, Macquarie Centre, Epping Road and Pacific Highway through North Sydney.
Its cousin, the 288, runs between the same two terminii, but instead deviates along Kent Road and Coxs Road through North Ryde and runs express to the City via the Gore Hill and Warringah Freeways.
The 290 runs late night services on Friday and Saturday nights.
</p>